Araucaria (continuation)
Araucaria bidwillii
Conifer with persistent leaves. Leaves in broad scales.
Origin: the araucaria bidwillii is native to Australia.
Height: 30 m (unusually 60 m, in its origin area).
Shape: broad columnar, horizontal branches.

Other species:

Araucaria of Chile
Araucaria angustifolia ("with narrow leaves"), native to South America. It is a small tree with leaves in tight scales.
Araucaria of Cook, Araucaria columnaris with shape narrow columnar.
Pine of Norfolk, Araucaria heterophylla ("with various leaves").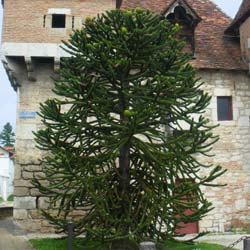 49,50 €
nursery Planfor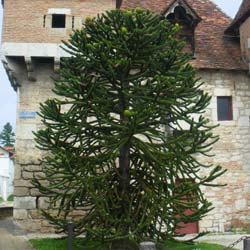 10,00 €
nursery Planfor