Araucaria (continuation)
Pine of Norfolk, Araucaria heterophylla
Conifer with persistent leaves. Leaves in short, irregular scales (his Latin name means "in various leaves").
Origin: the island of Norfolk, north of New Zealand (whose araucaria of Norfolk constitutes emblem).
Habitat: the araucaria of Norfolk fears frost. It fits well to the mild climate of the South of France or of west of France, or in flat, although It exaggerates 3 m in more than!.
Height: 30 m (unusually 60 m, in its original area).
Shape: of a pyramid.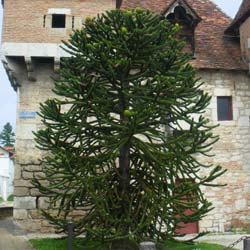 49,50 €
nursery Planfor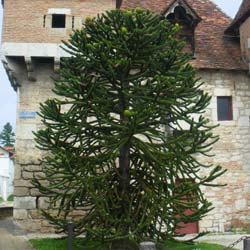 10,00 €
nursery Planfor