Cassia Cassia fistula


Origin: India
Shape: broad upright.
Height: 8-10 m
Soil: freshly, drained, a bit fertile, sour or neutral or alkaline
Site: exposed to sunlight.
Leaves: deciduous, pinnate.
Flowers: in bunch, yellow, appearing at the end of spring or the beginning of the summer.
Propagation: by seedling, or cutting under a plastic sheet or in another confined space in summer.

Usage: the pulp of the fruit is a laxative. The bark is rich in tannin.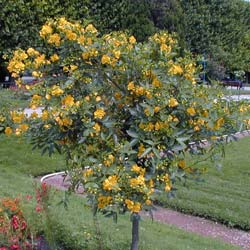 5,00 €
nursery Planfor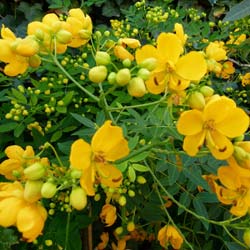 5,50 €
nursery Planfor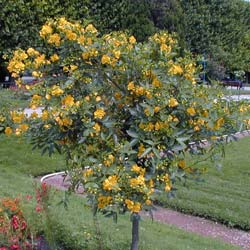 3,95 €
nursery Planfor